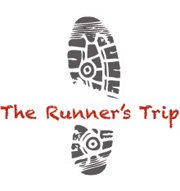 I know the feeling when you stumble upon a blog and want to explore it, but then you get bogged down, erratically clicking and skimming. It can be hard to hit the highlights. Therefore I created this tour of The Runner's Trip. I hope you like it so much that you'll click here to subscribe to receive new posts by email.
I've broken the navigation into a few main categories. Below are some favorite posts from each:
Race Reports and Training Advice
I love writing race reports to share my experience (though it usually makes my husband and kids say "TMI!"). Be forewarned I include nearly as many details about bodily functions as about the trail. I also blog about training advice. Here are a few of my favorite race stories and training posts:
Grand to Grand Ultra and Training for Stage Races
I'm a two-time top finisher of the Grand to Grand Ultra, a 170-mile, self-supported stage race that takes place in Northern Arizona and Southern Utah in late September. I also will compete in the Mauna to Mauna Ultra stage race in May 2017. I have written many blog posts about training for and completing the event, which can be accessed in this category; and I also wrote articles for Trail Runner magazine, including: "Stage Fright" about my 2012 race, and "Reality Check" about my 2014 experience.
Who Am I?
Here are a few posts that are particularly personal and reveal more about my background:
Profiles
I also like to spotlight other runners. Check out these profiles of inspiring, unusual characters:
Destinations
The Runner's Trip is all about exploring new places and pushing limits. Here are a few typical posts from the archives about running in certain destinations:
Travel & Gear Advice
Guides to some of my favorite stuff and travel advice:
Finally, I invite you to read the welcome post to learn how and why I started this blog at the end of 2010.