Here's a schedule of events where I'll be speaking about my book and about the sport, and/or participating in a race as a competitor or volunteer.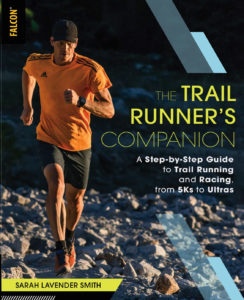 You can order my book and read more about it through this post! Additionally, check out this media coverage:
Scott Dunlap's review; he called it "hilarious" and "wonderful."
2017
Saturday, April 22, 5pm. Trails in Motion Film Festival, Walnut Creek. I'll read briefly from my book and be on hand as a special guest. Details and to register.
Wednesday, May 31, 7pm. Book launch party and reading! A Great Good Place for Books, 6120 LaSalle Ave., Oakland. Details.
Friday, October 6, evening in Kanab, Utah: I'll be the featured speaker on Day 2 of the three-day Grand Circle Trail Fest.
More to come after I firm up events related to the book launch.
Please see my schedule in the column to the right, "My 2017 Race Calendar," to see where I'll be racing. In 2017, my key races are: the Mauna to Mauna Ultra (May 14 – 20), Run Rabbit Run (Sept. 8), and Javelina Jundred (Oct. 28).