(This page describes the origins of this blog. For info on my professional background—in particular, my coaching services and writing career—please visit sarahlavendersmith.com.)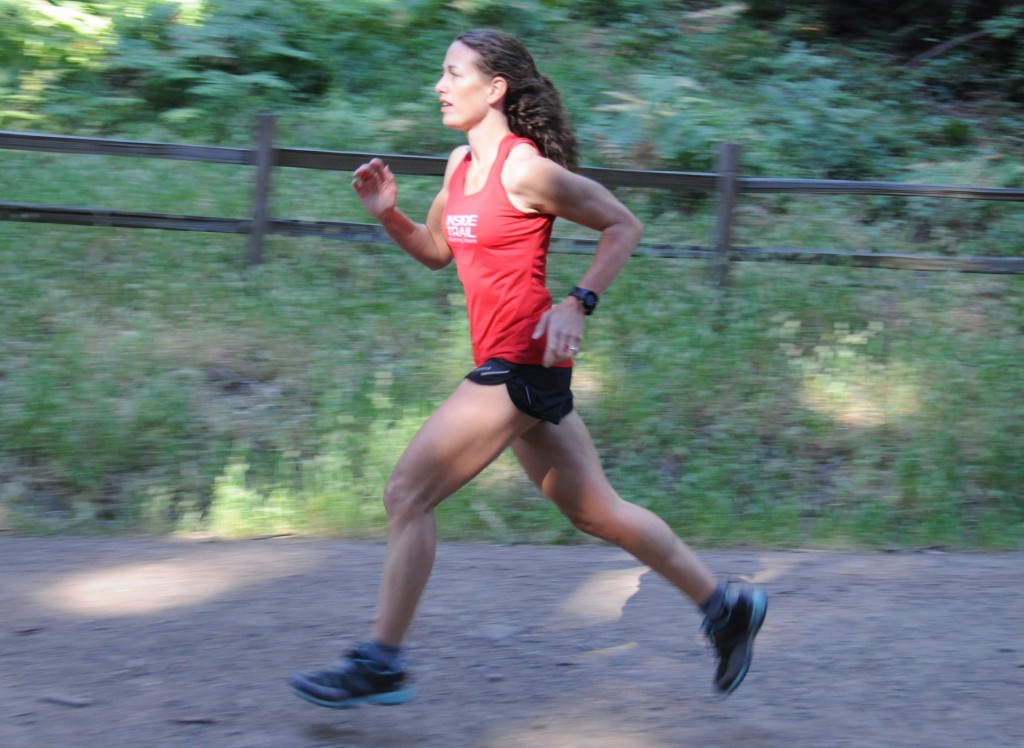 What a trip, I tell myself when I think back on the 20 years since I started running—me, the one whose cheeks flushed as red as a steamed crab whenever I jogged a lap in high school. I say it again when I recall the nomadic, one-bag-each lifestyle my family and I adopted during a ten-month trip around the world.
I'm a trail runner and coach from the San Francisco Bay Area, and I love to travel.
I became a runner at age 24, more than 60 marathons and ultras ago. Along the way, I earned a graduate degree in journalism, gave birth to a daughter and son, moved to Piedmont, California, and worked as a writer and editor. In 2011, I began working with my husband to help market and grow his startup firm. I also earned some trophies and finishers' medals at races ranging from the 5K to 100-mile.
In 2009-10, I traveled around the world with my husband, Morgan, and our two kids, Colly (then age 11) and Kyle (then 8). Along the way, I realized that traveling made me a better runner, and running made a better trip. Traveling helped me work through issues that dog many longtime runners who turn 40, such as burnout, slowing down and ambivalence about goals. Running enabled us to explore and appreciate the destinations, and get to know locals, on a level that would have been impossible otherwise.
I started this blog in December 2010 to share running and travel adventures, along with training advice. I hope it helps inspire you to achieve the tagline "run long, travel far, discover more."
If you're new to this blog, you can read this page to take a tour of The Runner's Trip blog.
You can visit my business site sarahlavendersmith.com to find out about my coaching services and view my writing portfolio.
Thanks for reading.
– Sarah Lavender Smith